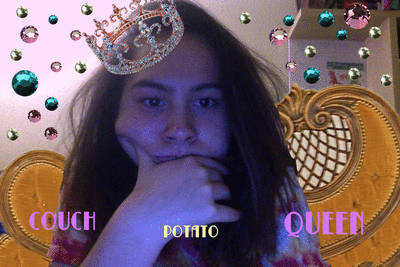 I call this: "My Life At Home with My Parents' TV: Couch Potato Queen"
I know I told myself I was going to read more about math and science ... but honest. like, HONESTLY, how could I say no to this book?!?
It is two of my loves rolled into
1
!!! A song reference and mythology, ohh sumbunny is a happy girl.
So far so good, reading wise. I don't find myself wanting to tear my hair out from boredom. So we'll see, shortened attention span!
-These days I'm really tempted to keep a summer reading list - like I used to in elementary school - to track my progress.
saaaaanggg it Sam Cooke!
Also, been working on my
etsy store
. The hardest part is fighting the temptation to keep my goods to myself!. Go-on and check it out! :DDD I take custom orders too, so if you have any ideas feel free to message me!! :-)